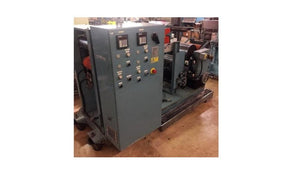 $150,000 Davis Standard Cast Stand for $35,000 -- LIKE NEW
This Machine is under power in our lab and LIKE NEW
We run it for lab trials and have plenty of pictures and video.
THIS IS PERFECT FOR R&D LAB
THIS MACHINE IS A TANK.  BUILT SOLID.
Automatic Follower Mode
Manual Trim Mode
Chill Rolls are Flawless
Contrex & Red Lion Controls
230V / 20A / 60 hz
Call 
561.833.9898 
for Full Quote 
High Quality USA made components by Davis Standard! 
---