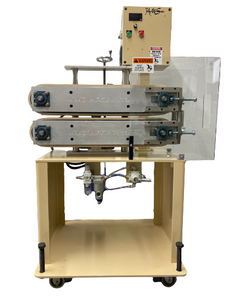 Plastic Extrusion Puller with Clear Lexan Guard!
Our extrusion pullers are the workhorse for many extrusion companies. The dual-motor setup will pull the house down 24/7, with minimal maintenance. This 4.5" x 30" Puller was recently shipped to The Lone Star state to pull HDPE tubes. 
Check out our optional Clear Lexan Guard here!
---