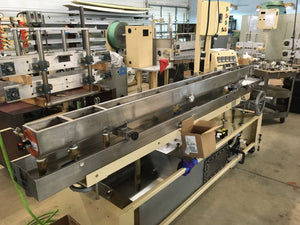 Before & After Photos! Killion Extrusion Vacuum Tank
Here's a fantastic example of before and after photos of a precision Killion Vacuum Tank. This machine features a complete rebuild, bringing it back to life as part of a turnkey extrusion line which makes polypropylene tubing. 
AMS rebuilds select, high quality machines for customers around the world. If you have a machine you want rebuilt, we can assist. Call today (561) 833-9898.
---